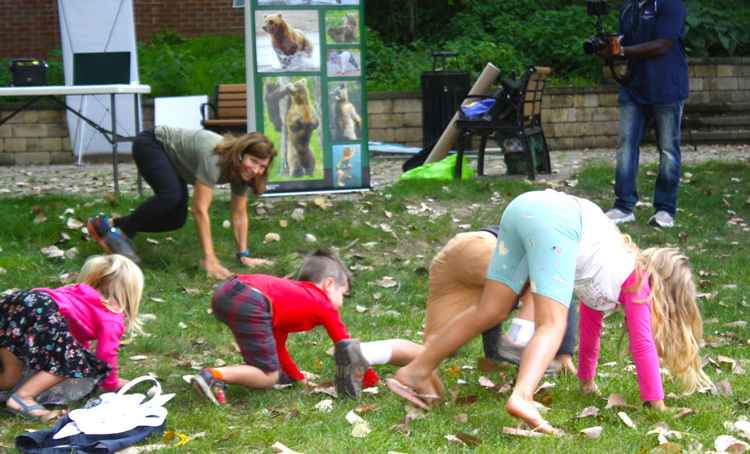 Ruth Habrecht brings the acclaimed Bob-a-loo Program to Ford Early Learning Center
Bob-a-loo is a movement-based learning program for early childhood development. It is an interdisciplinary, multi-component program that incorporates mimicry of and identification with wild animals to help children develop gross motor skills, improve cognitive function, and work on social skills. Children build self-confidence as they tackle and overcome motor tasks and challenges. Bob-a-loo effectively addresses the physical and emotional health of children aged about 2-5 years and provides a non-competitive, creative and nurturing environment.
Washtenaw Promise is proud to be a full partner and supporter of the Bob-a-loo Program.